Alisha Jefferis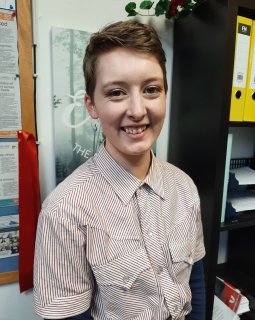 Social Work Student
Alisha is a third-year student undertaking a Bachelor of Social Work course from the University of Otago. She comes from the small town of Waimate and has enjoyed settling into Dunedin for the past three years.
Alisha has always been involved in working with people, undertaking several volunteer opportunities herself, and this was a large inspiration for pursuing a degree in social work. To her, community building is inherently tied to issues of inclusive social justice, as we need to take care for all people and their needs to grow a sustainable community environment.
While at Volunteer South, Alisha's role will include developing her skills around policy creation, workshop facilitation, and welcome people into the space. She is looking forward to her time becoming part of the team and developing her skills for her future in social work.