Auden Lee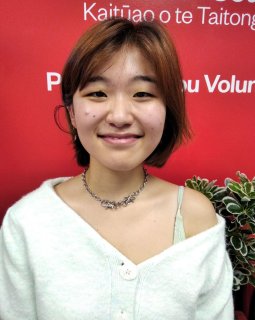 Front Office Volunteer - Dunedin
Auden is an undergraduate student studying a Bachelor of Science in Botany and Writing. Her love for plants and the environment initially got her interested in Volunteering -- now, she would love to help humans and contribute to the community as well! :)
She was born in Korea and moved to NZ at 8 years old, so she has a special interest in languages and people of mixed-cultural backgrounds.
In her spare time, she likes to create! Sewing and music are some of her passions.