Iram Anjum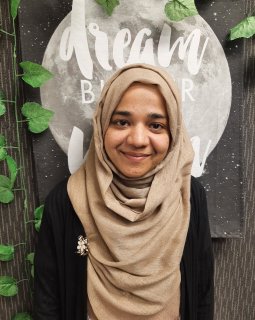 Event volunteer - Dunedin
Iram hails from India and has a Master in Computer Applications. She came to New Zealand, Dunedin in 2019 with her family and became enamoured of the landscapes, scenery, culture and the people here.
She loves making new friends, meeting new people from diverse cultures and backgrounds, conversing with them about their experiences and ideas towards life and believes in giving back to the community by helping them out.
Prior to Dunedin, she has lived in various places such as Finland, Saudi Arabia and South Korea. She loves travelling, shopping and long drives. Besides this, she has been involved in various volunteer works both in India and New Zealand. She is fascinated by the work Volunteer South is doing in the community by helping people make connections and is excited to become a part of it.