Katrina Dodd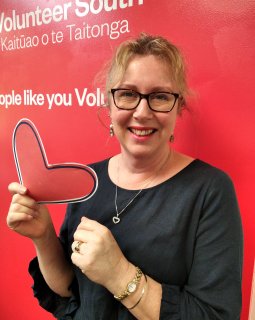 Regional Administrator
Katrina grew up in Oturehua, rural Central Otago, and this little acorn didn't fall far from the tree, marrying a farmer from Dunback in East Otago. Happily raising four children there and becoming involved in community organisations, she has held committee positions with the local A & P and Otago Field Days, worked as Community Coordinator with Plunket, and also trained and volunteered as a First Responder for St John at the new station in Palmerston. With experience in business administration support, as well as being a co-director in the ever popular Curly Fries mobile food cart, the mix of volunteering and admin is her self-descrbed "perfect fit".
An elected member of the Waihemo Community Board, with the Waitaki District Council, Katrina is an advocate for the communities in the Waihemo ward, encompassing Flag Swamp, Palmerston, Macraes, Dunback, Morrisons, Shag Point, Moeraki, and Hampden. Equally frustrating and rewarding, the role is a privilege not taken lightly, requiring a tough skin, tenacity and respect for the voice of the community.
In her down time Katrina is happiest spending time at home in the garden, reading, op-shopping, and enjoying the pristine and beautiful Waihemo/Shag River at the back of the family property.