Libby Paulin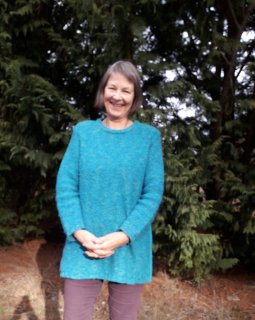 Research Intern - Central Lakes
Libby Paulin lives near Wānaka and is a mature student in the third year of a Bachelor of Leadership for Change which is offered on-line through the Otago Polytechnic. This project is part of her final year long project which took an abrupt jump from running an in-person multi-generational conversation group to learning about doing impact evaluations when the COVID-19 pandemic hit Aotearoa/New Zealand.
She felt lucky to have received a positive answer after approaching Volunteer South-Central Lakes with a proposal to do an impact evaluation of their COVID-19 volunteer response and so here she is, part way through preparing to do a survey and some interviews with the COVID-19 volunteers.
In her other life she is the mother of two teen-aged boys who keep her on her toes. She enjoys reading, watching movies, walking and the esoteric art of finding balance in her life.