Tracie Barrett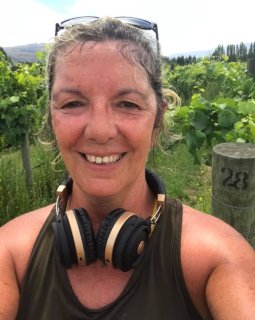 Story Writer
Tracie Barrett is of Maori and Irish descent, and credits both cultures with her love of storytelling and nomadic lifestyle. She studied English Literature and Theatre as an adult student before starting a career in journalism at the Otago Daily Times in the late 1990s.
Tracie has since spent more than two decades overseas, working throughout Asia and Australasia as a writer, editor, teacher, ocean sailor, vineyard worker, and whatever else held her interest. She has been involved as a volunteer in most countries in which she has lived, and knows the returns.
Having lived and travelled in almost 27 countries, Tracie loves to chat with people and ask the child's eternal question – Why? Why do you do what you
do? Why does it matter, to you and to others?
Having returned to Aotearoa and work in hospitality in Alexandra, Tracie looks forward to keeping her interviewing and storytelling skills honed through helping Volunteer South – Central Lake's many quiet achievers tell their own stories.