Managers blog - Dunedin and Waitaki May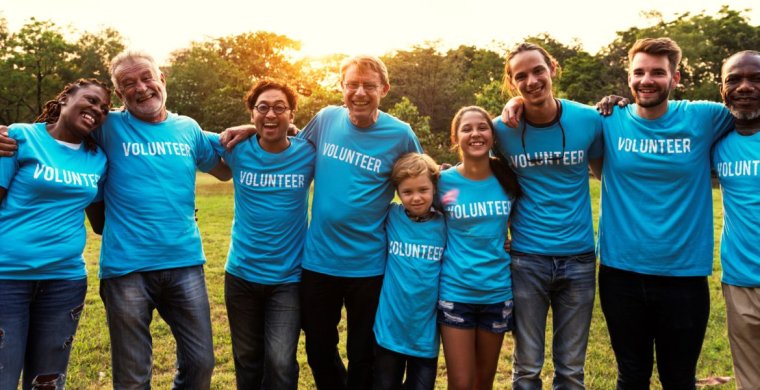 The Emphasis on Change
This week is National Volunteer Week and Volunteer South has so much to be thankful this NVW. On March 17th, our operations ceased and we closed our doors to the public. It wasn't until June 16th that our team in Dunedin came back together as a team again – at least face to face. We went from advertising to hire an Event Coordinator to manage all the events we had coming culminating in NVW, to putting the role on hold and eventually relinquishing it all together. We were determined to make NVW a big one despite the circumstances – hoping we were in a whole different world when we got there.
National Volunteer Week is the biggest week on our calendar and it is absolutely fantastic to see volunteer involving organsiations and community groups coming together to celebrate the enormous contribution that volunteers make to our communities. There is a sense of achievement in Aotearoa New Zealand, a sense that we have got through with only a little bit of weathering, not at all the storm that was coming. What we see, with our wider lense of the volunteering community and sector is that there is another storm coming – and this storm will mean flexibility is key.
Organisations and communty groups that involve volunteers have had particular ways of working for years, often decades and in all that time, there hasn't be the ability to change or be flexible. Coming out of lockdown gave the volunteer sector an opportunity to think and reflect and decide what is most important – the people they serve and support, or the way they have always done things. Volunteer programmes are at their most vulnerable when they are not reflexive or supportive of change – and this can mean that they lose sight of the bigger picture: that we are here, doing our work, for someone.
Volunteers come from all walks of life, and give so much to whatever they choose to dedicate themselves to. Volunteer programmes need to have robust systems in place to make sure that the people they recruit are a good fit for their roles and opportunities, but they have an equal responsibility to make sure that those volunteers are well supported and trained. Think of it the same as hiring someone for a paid role – the same fairness and equality extended to volunteers in recruiting as it would to a staff member. Don't lose sight of this – as volunteers are often far more visible in the community than staff members. In some cases they are the face of the organisation in the community.
What we are hearing more and more from the regions is that there hasn't been change. Microvolunteering is fast becoming the most popular type of volunteering across the world – and with the most prolific volunteers being employed and in professional employment – their time has to count for the short amount of time they're there. Particularly now more than ever, we cannot be stuck with the kinds of roles that aren't attractive to potential volunteers – or that they need to manage their lives around, instead of support throughout their life. We have a client base or a need in the community that we are trying to meet, and we cannot lose sight of that so now is the time for collaboration – for supporting each other and working together. If there are others doing similar work – reach out to them and remember that we are all in this together and with the best interests of those who need the support at heart.
So much like our messaging from lockdown – we are a team of 5 million. It's now time for the volunteer sector to step up and show Aotearoa New Zealand that we mean it.