Mental Health Awareness Week 2021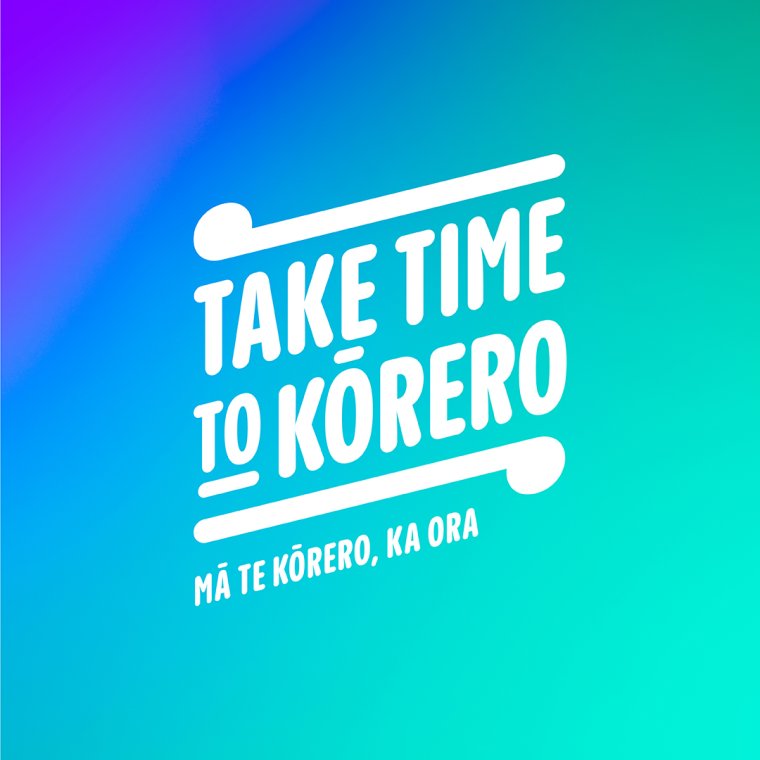 Whāia te hauora hinengaro kia puāwai ai te hauora tangata.
There is no health without Mental Health - Te Reo Hapai
This years Mental Health Awareness Week (27 September - 03 October) is an opportune time to highlight how volunteering can support peoples physical and mental wellbeing, helping people to feel happier, more connected and grow.
This years theme: mā te kōrero, ka ora | take time to kōrero; a little chat can go a long way. Whether it's checking in with a mate, having a kōrero over some kai or saying hello to a stranger, a little chat can go a long way.
Mental Health Awareness Week is underpinned by Te Whare Tapa Whā. This Māori health model describes health as a wharenui | meeting house with four walls. These walls represent taha wairua | spiritual wellbeing, taha hinengaro | mental and emotional wellbeing, taha tinana | physical wellbeing and taha whānau | family and social wellbeing. Our connection with the whenua | land forms the foundation. Volunteering or mahi aroha contributes to these four walls - and is something that Kaitūao o te Taitonga | Volunteer South feels strongly about.
'Volunteering and being involved with your community is strongly linked with feeling good and functioning well.' states the Mental Health Foundation. The tīma at Volunteer South wholeheartedly agree.
Volunteer South seeks to celebrate, support, highlight and motivate volunteering in the Southern region of Aotearoa. We increase the capacity of community organisations that rely on tūao volunteers by connecting them with people who are willing to offer their skills and energy.
There are a wide range of volunteer roles for people to get involved within the region and while all them support wellbeing, there are more than a few that take on this years theme of kōrero - something that Aotearoa saw need for during the last 18 months.
"Volunteering ticks all the boxes when it comes to improving wellbeing."
"Volunteers 'give' their time, sharing skills, energy, ideas and passion with local non profit organisations that reap the benefits of their enthusiasm. For volunteers, they gain a sense of purpose, life satisfaction and increase their self - esteem and overall happiness."
"Volunteering enables people to connect with their community, with people, with the environment and land; helping create stronger communities and improving volunteers' sense of belonging."
"Volunteers also have the opportunity to learn new skills, embrace new experiences and discover something new, ticking the 'keep learning' box." says Volunteer South's chief executive, Lynda Marnie.
Additionally, many roles offer the opportunity for volunteers to 'be active' - both physically and mentally and when a volunteer reflects on their experience, their volunteering environment, the people around them and how the experience has affected them, then their volunteer experience supports the growth, connection and resiliency of the hapori whānui.
---
For more information on volunteering and how to volunteer, head to our volunteer roles page here.
For more information and support for Te Reo Hapai, a Māori language glossary for use in the mental health, addiction and disability sectors, head to their website here.
To find out more about Mental Health Awareness week and join in with their other campaigns during this week, head to their website here.