Volunteer Expo: Time to Shine - He wā pīataata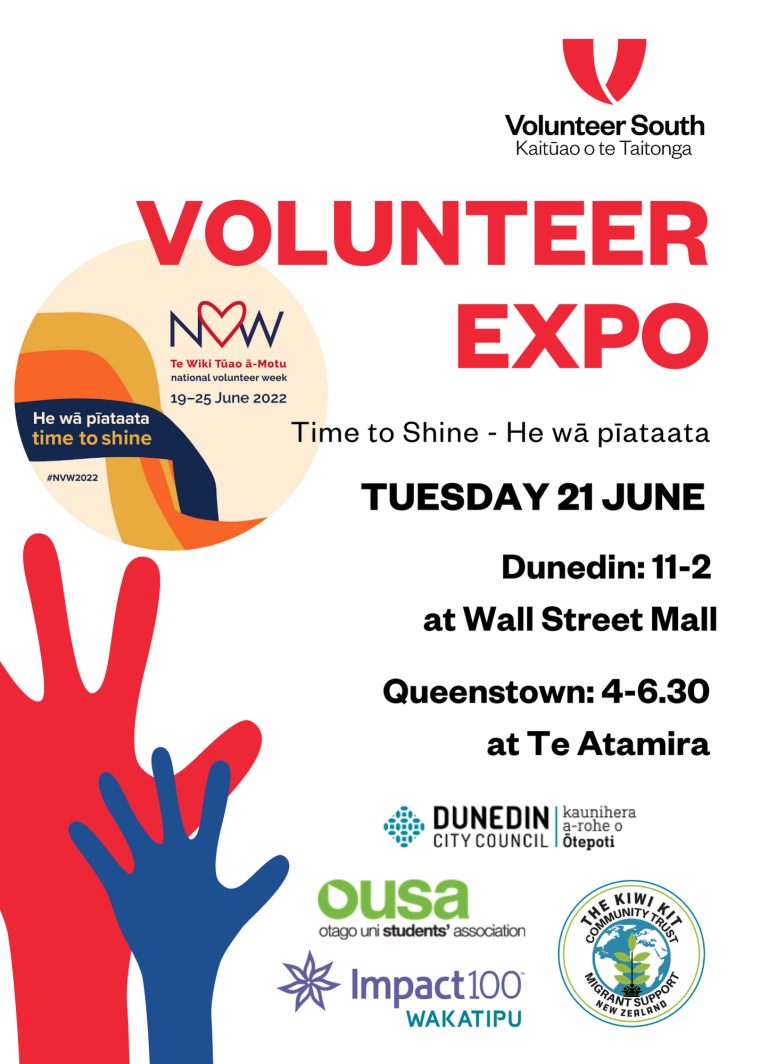 Come and be inspired at our volunteer expos in Dunedin or Queenstown where volunteers can chat with and learn about organisations looking for volunteers!
We have a great range of organisations keen to chat to potential volutneers - social and community support, environmental, conversation and food rescue, arts, culture, health and wellbeing and more.
Come and have a chat - we'd love to meet you!