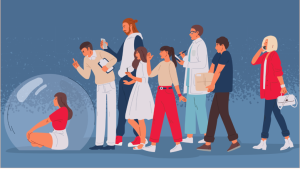 Volunteers need boundaries too!
This workshop is for volunteers, though volunteer managers or coordinators (or the general public!) are also encouraged to attend. Professional boundaries are the limits that help us to develop effective relationships in the workplace, whether this is a volunteer role or a professional role. They are established through a set of behaviours and are given meaning through personal attitude and experience. If these boundaries are not clearly defined, owned and maintained, there is likely to be confusion and damage to the relationship with either, or both, parties being put at risk.
Volunteer South is supporting member organisations to upskill their volunteers and boundaries are an important part of any volunteer role. This workshop is free for volunteers to attend remotely with a Zoom link emailed the day before.
About the facilitator:
Leisa de Klerk is passionate about the community and the volunteer sector and has been working in the sector for a decade. She is a qualified teacher and her facilitation skills have led her to countries like India and Korea.
She has been facilitating workshops for the past decade and started teaching boundaries while working with refugee support volunteers at New Zealand Red Cross.