Volunteer South seeks to empower the community through volunteering and one of the ways we do this is by partnering with other organisations that support the work being done in the Southern region.
Social Impact Studio | UniCrew Volunteers

Kaitūao o te Taitonga | Volunteer South and UniCrew volunteers at the University of Otago have worked together to support volunteering in Ōtepoti | Dunedin city since 2015. In 2020, the two volunteer | social impact centres have renewed their working relationship in better ways to ensure the community gets the support it needs through volunteering. We've increased the level of support we offer volunteer-involving organisations as well as more communication, more volunteer opportunities and high-level community support around emergencies.
If you're promoting your volunteer role with Volunteer South, you'll automatically start promoting it with UniCrew volunteers as well! It's that easy! If you don''t want this to happen, all you need to do is let us know! N.B. All new members will get to check this box at the time of application.
We're working together to increase the awareness of volunteering in the community which means double the visibility! Your roles can be featured in communications from both organisations - all you have to do is let us know.
Emergencies get a more cohesive community-wide response through Volunteer Souths emergency volunteering capability: we'll be working together in an emergency and supporting the spontaneous volunteer response.
The best thing about our new partnership is that it costs exactly $0 for this wider support across our community. On behalf of Volunteer South and Social Impact Studio, we thank you for your support, because without you, this partnership would never have happened. Thanks team!
For more information about UniCrew volunteers, check out their website here. For Social Impact Studio, check out this information on the University of Otago's website here.
South Dunedin Community Network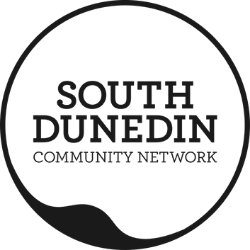 In June 2020, Kaitūao o te Taitonga - Ōtepoti | Volunteer South - Dunedin proudly opened a volunteering hub located in Mosgiel with the aim of reducing barriers for the Mosgiel community to volunteering within their own community. Now, in 2021, Volunteer South is proud to announce the partnership with South Dunedin Community Network to offer the same hub in the South Dunedin community!
Every Tuesday, from 9:30AM to 12:30PM, a member of our Volunteer South team will be joining the SDCN in their space at 278A King Edward Street. People looking for volunteer roles can pop in and have a chat with Volunteer South about any volunteering opportunities that they would like to do. If they're unable to see us at that time, the SDCN team can take your details for us to follow up with. It's easy - and that's what the partnership is all about! Making connections in the South Dunedin community has never been easier!
To check out the great work being done by the groovy people at South Dunedin Community Network, check out their Facebook page here or their website here.
Southern Health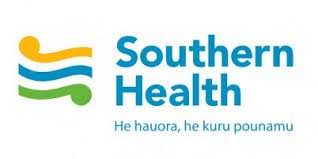 Kaitūao o te Taitonga | Volunteer South and Southern Health have partnered up to support mental health awareness in the wider Otago community. While the partnership started during Mental Health Awareness Week 2020, the collaboration has continued past the important week to increase the messaging around mental wellbeing and provide options of where to seek help if needed.
Volunteers from around Otago have been walking around their communities to deliver card stackers full to the brim with useful information that people can pick up and slip into their pocket should they be seeking to improve their mental wellbeing. Places that are encouraged to display the card stackers or posters are everyday businesses like cafes and banks as well as libraries, community hubs, schools and charities.
If you're wanting to give some love back to the community and support mental wellbeing by displaying a cardstacker, get in touch with the fantastic team at Volunteer South at info@volunteersouth.org.nz. Check out the All Right? campaign here.
Wakatipu High School Give Time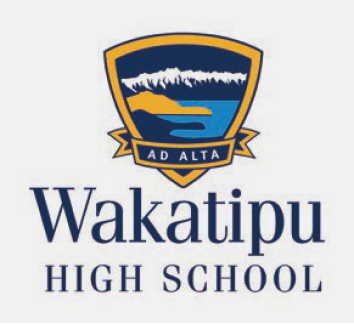 We are pleased to be able to share with you Give Time. Developed by a group of Year 10 students from Wakatipu High School, Give Time is a student focused mobile friendly website that helps students find appropriate volunteer opportunities in their community. Give Time was created by students, for students to help them connect with organisations to give their time to.
The team at Volunteer South – Central Lakes have partnered with the students to ensure host organisations are best placed to offer young volunteers a safe and rewarding experience and are helping them administer the site.
Students that volunteer benefit in so many ways - making new connections and friends, gaining new skills and experience, boosting their CV, improving their health and well-being, learning more about themselves and getting a huge boost of the warm fuzzies from having fun and giving back to their community. If you are a Wakatipu High School student keen to view roles, or an organisation keen to host students head to Give Time and take a look!
If you have any questions about Give Time, please don't hesitate to contact the team at Volunteer South – Central Lakes or view a short film here about how their idea came about and evolved into Give Time.