Volunteer South seeks to empower the community through volunteering and one of the ways we do this is by partnering with other organisations that support the work being done in the Southern region.
Central Lakes Winter Food Campaign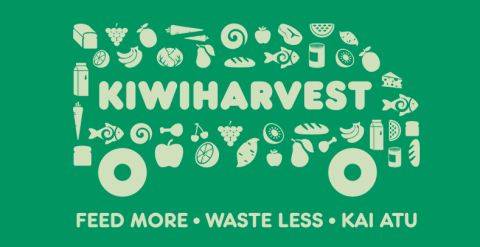 KiwiHarvest have launched a Winter Campaign to improve Food Security across Central Lakes. They say, "with the pressure of rising mortgage rates, rent increases, petrol, energy and food cost increase, many hard-working locals will be stretched beyond breaking point, and find themselves, for the first time ever, having to ask for help. We want to be able to provide this help." Any food and money donated to the campaign is distributed equally across their recipient charities.
Giving time is another way to contribute, and Volunteer South have supported this effort by collating volunteering roles submitted by all the recipient charities for the campaign landing page, and will be promoting these opportunities over the next few months. Read more about the campaign here.
Reconnecting Seniors Network


The Reconnecting Seniors Network (formerly Champion for Older Persons Group) is made up of representatives from local agencies (including Community Networks Wānaka/LINK Upper Clutha, Age Concern, St John, Volunteer South, Queenstown Lakes District Council and Food for Love), community members and older adults.
The RSN aims to support the wellbeing of seniors in our community, helping them stay connected and involved in their local community.
In October 2022, the RSN received funding from Te Hau Toka to deliver a 12-month Reconnecting Seniors project, creating opportunities for older residents to connect, learn, and have fun throughout the Upper Clutha.
The project is being delivered by Community Networks Wānaka/LINK Upper Clutha. For more information, see their Community Development page.
Volunteer Awards - SBS Bank


The Volunteer Awards were established in 2021 as dedicated awards for recognising the enormous work that is done in the Ōtepoti community with volunteering.
This year, SBS Bank, Volunteer South, and Otago Community Trust have come together in partnership to meaningfully celebrate tūao | volunteers, volunteering and volunteer-involving organisations and community groups across Ōtepoti.
The Volunteer Awards 2022 took place in September. Please follow this link to see a summary of the ceremony.
For more details, head to volunteerawards.nz.
Social Impact Studio | UniCrew Volunteers


Kaitūao o te Taitonga | Volunteer South and UniCrew volunteers at the University of Otago have worked together to support volunteering in Ōtepoti | Dunedin city since 2015. In 2020, the two volunteer | social impact centres have renewed their working relationship in better ways to ensure the community gets the support it needs through volunteering. We've increased the level of support we offer volunteer-involving organisations as well as more communication, more volunteer opportunities and high-level community support around emergencies.
If you're promoting your volunteer role with Volunteer South, you'll automatically start promoting it with UniCrew volunteers as well. It's that easy! If you don''t want this to happen, all you need to do is let us know. N.B. All new members will get to check this box at the time of application.
We're working together to increase the awareness of volunteering in the community which means double the visibility! Your roles can be featured in communications from both organisations - all you have to do is let us know.
Emergencies get a more cohesive community-wide response through Volunteer Souths emergency volunteering capability: we'll be working together in an emergency and supporting the spontaneous volunteer response.
The best thing about our new partnership is that it costs exactly $0 for this wider support across our community. On behalf of Volunteer South and Social Impact Studio, we thank you for your support, because without you, this partnership would never have happened. Thanks team!
For more information about UniCrew volunteers, check out their website here. For Social Impact Studio, check out this information on the University of Otago's website here.
Otago Civil Defence Emergency Management


Working together across the Otago region since 2018, Kaitūao o te Taitonga | Volunteer South, Social Impact Studio (through their partnership and MOU with Volunteer South) and Otago Civil Defence officially detailed how each agency would support each other in response to a community emergency situation.
During the 2020 Covid-19 nationwide lockdown, Volunteer South in Central Lakes was quickly activated to support the Queenstown Lakes area, followed by Dunedin, Central Otago and Waitaki in the following days. Named as the lead agency for volunteer coordination, Volunteer South helped to promote safe ways of volunteering as well as funneling volunteers into areas of need during the initial - and longer - welfare response. This unusual activity helped to create processes and systems that has led to the Emergency Volunteering database at Volunteer South.
In an emergency, Volunteer South will be able to support Civil Defence by being the central agency for spontaneous volunteers. This will enable emergency response teams to be able to respond without the need to manage the well meaning community members who do not have the skills or equipment to help. These spontaneous, emergent or community volunteers are funneled through to Volunteer South who then sends these volunteers to the appropriate agencies. In Dunedin, Social Impact Studio and Volunteer South ensure this is done in a coordinated way so that our university students are also well supported.
For more information about Emergency Volunteering, head to our page here. For more information on Otago Civil Defence Emergency Management, head to their website here.
Otago Access Radio


Kaitūao o te Taitonga | Volunteer South and Otago Access Radio in Dunedin have been working together for 5 years to provide community connections and volunteer opportunities across the wider Dunedin space. As organisational neighbours, Volunteer South is proud to support Otago Access Radio with volunteering resources and Otago Access Radio has generously been hosting the Volunteer South Hotspot showcasing volunteer-involving organisations and community groups (VIO) in Dunedin.
The Volunteer South Hotspot is a 15 minute spot on the OARsome morning show every Friday at 8.40AM for the Dunedin area. It is an opportunity for those organisations or community groups that involve volunteers to share with the community the work that they do and the awesome power of their tūao | volunteers. There is no need to be a member of Volunteer South to access this opportunity and the Volunteer South Hotspot runs for 48 weeks of the year so if you're needing a bit of a boost in volunteers, contact the Volunteer South team by emailing office@volunteersouth.org.nz.
Volunteer South has also launched their first dedicated radio show, aiming at upskilling our youth in the community called the Youth Impact. You can find out more about this podcast and listen to them every Friday, at 4.30PM by heading to their website here.
South Dunedin Community Network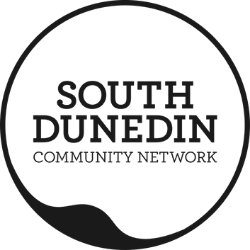 Volunteer South is proud to offer in-person appointments in South Dunedin in partnership with South Dunedin Community Network!
Every Friday, from 1 to 3PM, a member of our Volunteer South team will be joining the SDCN in their space at 278A King Edward Street. People looking for volunteer roles can pop in and have a chat with Volunteer South about any volunteering opportunities that they would like to do. If they're unable to see us at that time, the SDCN team can take your details for us to follow up with. It's easy - and that's what the partnership is all about! Making connections in the South Dunedin community has never been easier!
To check out the great work being done by the groovy people at South Dunedin Community Network, check out their Facebook page here or their website here.