Elizabeth Zizik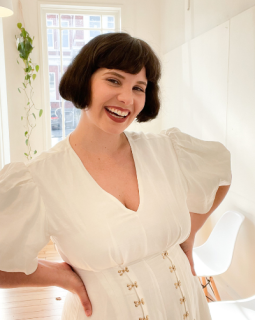 Story Writer
Meet Elizabeth, a passionate and dedicated storyteller who has been involved in volunteering with social and health related mission-led organisations, community projects, non-for-profits, and governance boards. Her commitment to making a positive impact has shaped her into a compassionate and fierce advocate for change.
With a love for writing, short-form media content and photography, Elizabeth brings our volunteers experiences and meaningful stories to life, celebrating the power of human connection found in everyday life. She invites us all to appreciate the incredible opportunities for purposeful collaboration in our communities that shape us as people and societies.
Outside of Volunteer South, Elizabeth works as a Registered Nurse, Nutritionist, and Herbalist with a special interest in mental, hormonal, and reproductive health. In her free time, Elizabeth loves Latin dancing, exploring local cuisine, and immersing herself in learning new languages.