Neha Gosalia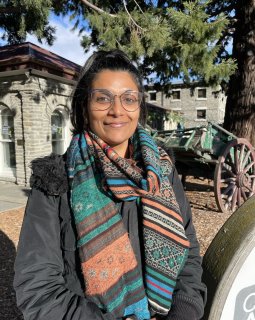 Community Connector - Central Lakes
Neha Gosalia was born in India, and grew up in the bustling metropolis of Mumbai, where her parents were active in Junior Chamber International, providing her the opportunity to participate in a variety of volunteer projects throughout her childhood.
She migrated to the US when she was 16 where she studied Biology and Education at university. She spent 5 years in the New York City Public School system, teaching middle school science in Brooklyn and East Harlem, as well as volunteering with a local South Asian youth organisation in her free time.
In 2012, she took a gap year which turned into a lot more, and after 3 years of exploring parts of Europe, Asia and Australia, she arrived in Queenstown, NZ in 2015 to learn how to snowboard. The mountains, lakes, people, and unique culture of Queenstown have held her heart ever since, and she is proud to call Aotearoa home.
Her creative and athletic interests have led her to hold leadership positions in various local groups including Queenstown Roller Derby, Remarkable Theatre, Remarks Dance Crew and Queenstown Vegan Society. After 7 years in the hospitality industry, she is excited to finally be in a role where she can channel her true passion for community engagement.
For support or enquiries related to the Central Lakes region, please get in touch with Neha via neha@volunteersouth.org.nz.