Peter Claman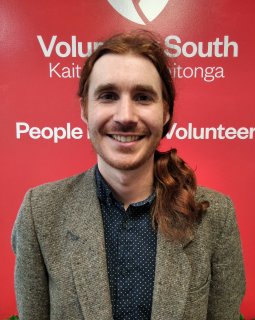 Community Connector - Supported Volunteering
Peter was born and raised in Aotearoa. Having called Ōtepoti home for the last 25 years, he's passionate about helping our local community to grow and thrive. Prior to working for Volunteer South, he worked as a Kairuruku (Co-ordinator) and later a subject matter expert, improving processes for vulnerable New Zealanders living with long-term mental and physical health conditions.
In his spare time, Peter is a keen musician, playing Trombone for various community groups. Through his involvement in music he believes wholeheartedly that the things we volunteer to do are often the most fulfilling. He's genuinely excited to bring his experience, skills and care for people to the Supported Volunteering Programme, with an aim of refreshing the mahi in a way that works best for the people that use it.
If you would like to book a Supported Volunteering Kōrero with Peter, please click here.