Haere ra, farewell, sayonara Hagino.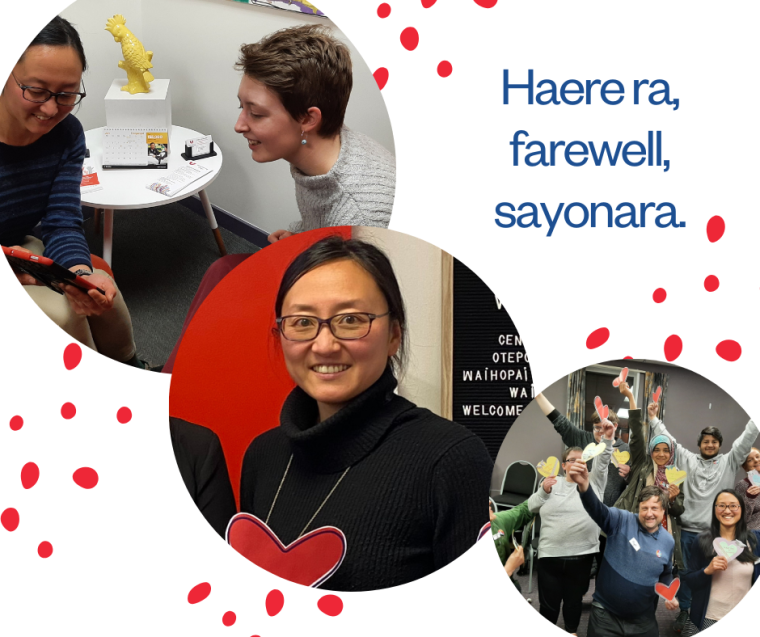 Hagino, our amazing Dunedin, Coastal Otago Community Connector, is moving on from our Volunteer South Team. Hagino is a valued member of our small team contributing greatly to Volunteer South and the wider volunteer community. We will miss her greatly.
Hagino is moving on to another role as a volunteer project facilitator in Dunedin | Otepoti so we will not lose her from the volunteer space.  We wish her well in her new role and look forward to staying connected and working together for the benefit of volunteers in our community.
Her last day with Volunteer South is 1st December 2022 and I am sure you will join us in wishing her the best in her new role.
We will be advertising to recruit a new Community Connector shortly, so will share the details with you and look forward to introducing you once appointed.
Our team will be covering the role in the meantime, so please don't hesitate to reach out, we'll be happy to help!