Introducing Steve Baker - Community Connector Dunedin & Coastal Otago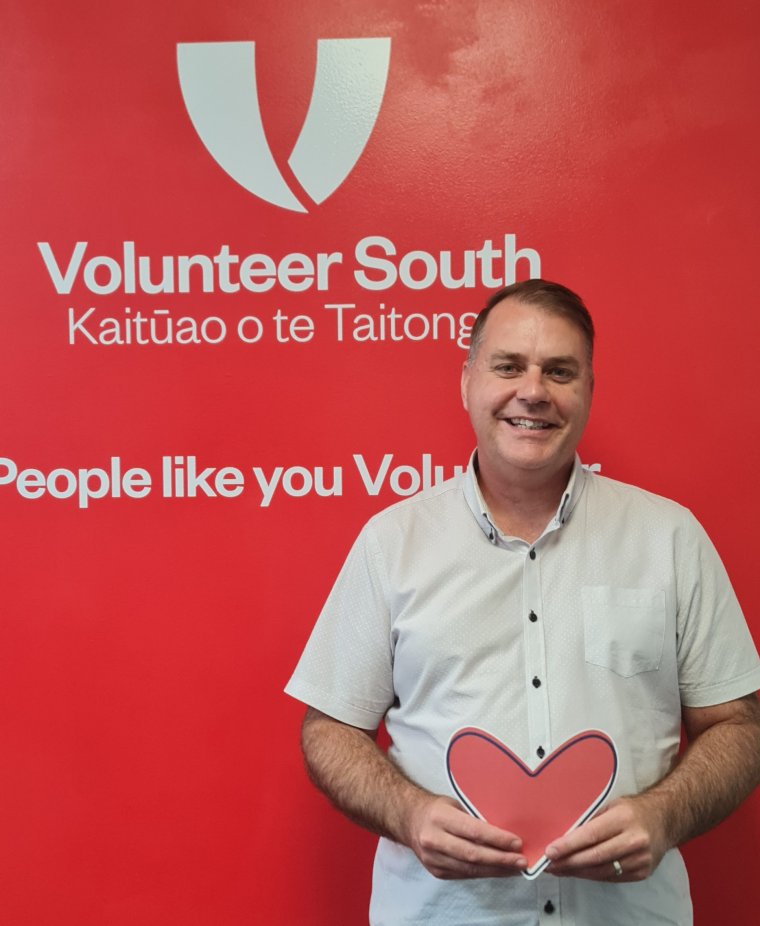 We are thrilled to introduce our new Community Connector in Dunedin & Coastal Otago - Steve Baker.
Steve was born in the North motu of Aotearoa New Zealand. Having spent close to 5 years in the UK, he has now settled in Ōtepoti Dunedin with his wife. Steve has a real heart for community development and brings much experience to Volunteer South from his previous roles. In the UK, he worked with adult international students and since moving to Dunedin, 5 years ago, he has worked with jobseekers and disabled persons.
Steve loves to see people connected to that which is meaningful, further developing their skills and expertise and increasing their confidence within empowered communities; where each person is appreciated for their contribution. To this end, Steve is enthused by the opportunity to help grow Volunteer South for the benefit of all community members, from all walks of life, cultures and backgrounds - including newcomers and corporates.
Outside of Volunteer South, Steve loves playing guitar and spending time in the outdoors.
We are delighted to have Steve on the team. His passion for volunteering shines bright and we hope you enjoy getting to know him as he settles into his role.
Steve will be mostly be out in the community or in the office at Dunedin Community House and he'll be working closely with the team of Community Connectors across the wider region; Neha in Central, Raewyn in Invercargill and, as pictured below, with Peter our Community Connector and Supported Volunteering Lead also based in Ōtepoti.
Over the upcoming weeks Steve will be keen to get out and meet lots of volunteer involving organisations and people looking to volunteer so, if you're keen to meet, he'd love to chat.
Contact him on 027 209 3937 or email steve@volunteersouth.org.nz