Mentoring Programme Returns to Strengthen Community Governance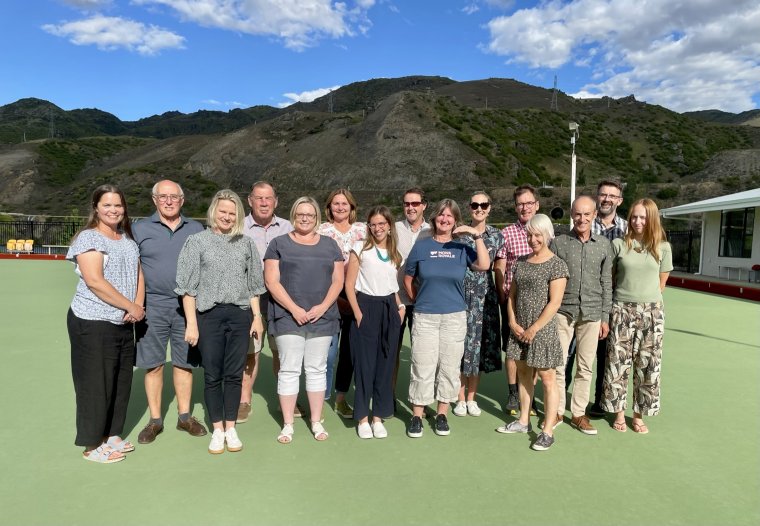 A community governance mentoring programme is being launched for the second year
running across the Central Lakes to support and strengthen governance in the non-profit
sector.
Volunteer South - Central Lakes has once again partnered with The Mentoring Foundation of
New Zealand and Community Governance NZ to deliver the programme, which has been
designed to increase individual's effectiveness in community governance by developing
capability, connection and confidence. Each mentee will be matched with a mentor who has
substantial not-for-profit governance experience and both will be supported by a programme
coordinator.
Volunteer South has once again appointed Wānaka local Jane Sharman to deliver the
programme. Jane brings with her a strong understanding of both governance and
operational roles, with broad experience across both.
"We ran the inaugural Governance Mentoring Programme in the region last year, which was
very successful; it brought together some very enthusiastic and inspirational community
members, and created positive discussions and networking opportunities. We are looking
forward to opening the opportunity to a new cohort in 2023, with the continued support from
Central Lakes Trust and some new additional supporters (detailed below) to whom we are
really grateful."
"We are tweaking the programme based on feedback from participants and our own
learnings from 2022 and anticipate another successful and dynamic programme this year,"
says Jane.
Non-profit organisations across the region provide a range of services that enrich, support
and strengthen our communities. These include supporting people, events, the environment,
emergency services, arts, sports and more. Most of these groups are governed by a board
or committee, who volunteer their time to ensure the organisation runs smoothly and is
sustainable.
The Governance Mentoring Programme is designed to give these volunteers
the knowledge and support they need to grow in their current role and also develop
aspirations for future opportunities in our community.
The programme commences in June and will run through until late November. Registrations
are now open for individuals from the Central Lakes district (Wānaka, Queenstown,
Alexandra and Cromwell areas) who would like to be mentees or mentors.
These registrations will close on the 12th May and applicants will then be shortlisted and
interviewed, with the final cohort to be confirmed for an orientation in early June.
One-on-one support will be available to mentees to help identify personal development
priorities with their mentor, who will meet with them approximately once a month to work
through a tailored programme of support and advice.
"The programme offers fantastic opportunities for mentees and mentors to improve networks
and connections with leaders in local communities and provide access to a proven
mentoring model which helps get the most out of mentoring relationships," Jane says.