National Volunteer Week events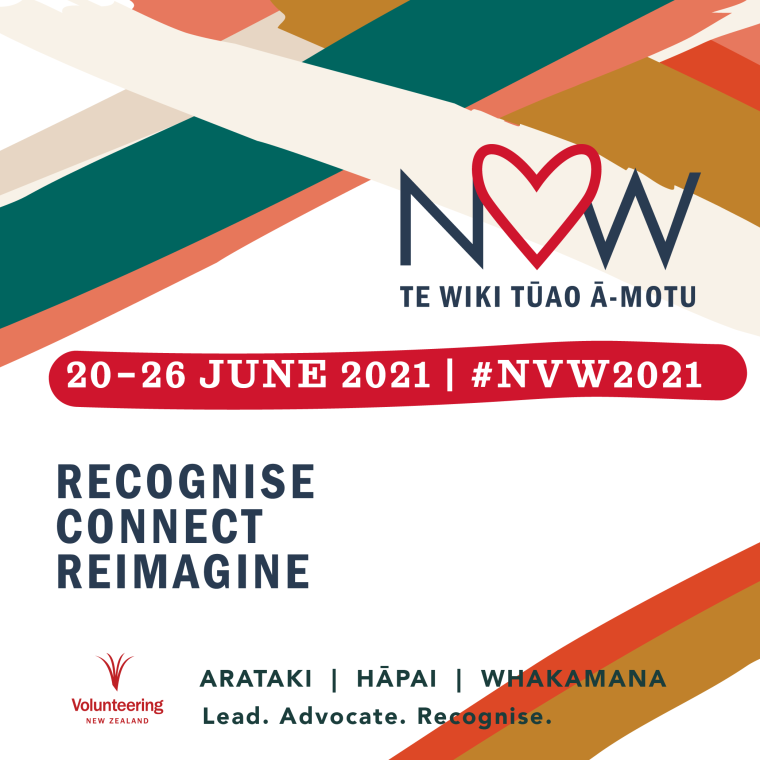 National Volunteer Week is almost upon us!
We hope that the planning is going well and that you have some amazing celebrations planned. Across the Southern region, there is a lot planned and there may be more to come so keep an eye on your emails from your local team!
An amazing gift for your volunteers:
(Dunedin only)
Thanks to the lovely team at Rembrandt Coffee House, Volunteer South in Dunedin has 100 $5 gift vouchers for coffee at their Moray Place café to give to volunteers as a way of saying THANKS! this National Volunteer Week. We are able to give a maximum of five vouchers to an organisation, so if you're wanting to get a few of these gift vouchers, please email us and we'll let you know how to pick them up!
(T&Cs apply for use). Email office@volunteersouth.org.nz with "coffee vouchers" in the subject headline.
Special discounted rate for National Volunteer Week advertising in regional newspapers and the Otago Daily Times:
Volunteer South is proudly supported by Allied Press to offer a great opportunity for volunteer-involving organisations or community groups to have an advertising spot in both the ODT and the Star for National Volunteer Week. Not-for-profits will be given a special rate of 40% off for their advertising, which with the hook on combo for both ODT and Star in colour will be approximately $216 (for 8x3 in colour). If you are interested in this, get in touch with Volunteer South ASAP (via the button below) as this fantastic deal won't last long!
N.B. The Star National Volunteer Week feature will be on Thursday, 24th June and the ODT will be on Wednesday, 23rd of June. Email office@volunteersouth.org.nz with "Thank You advertising" in the subject headline.
Volunteering Expo:
(Dunedin only)
In partnership with Meridian Mall, Volunteer South will be hosting a week long volunteering expo as a part of National Volunteer Week. If you are keen to have your organisation featured as a part of this week, there are multiple ways to be involved. It could be as simple as sharing brochures with us to give away, to hosting your banners, or even a spot to increase your volunteer membership during the week. To register your interest in this, please email us (button below) and we'll have a chat with you about what is needed!
Email office@volunteersouth.org.nz with "volunteering expo" in the subject headline.
National Volunteer Week workshops
Telling Volunteer Stories
Do you want to be better at telling your stories, to attract, convert or retain more volunteers? Social Media Educator and Director of Hancock Creative, Alecia Hancock will help identify the opportunities to tell volunteering stories to your audience, how to choose the right social media platforms, and how to go about finding stories. You'll leave this session with a clear strategy to shine a light on your amazing volunteers, and to help recruit more to your cause.
Date & Time: Tuesday 22nd June 2021, 2:00 - 3:00 pm. Register here.
The Volunteer Funnel
During this webinar, Alex will unpack the lessons and best practices Orange Sky have learnt after having upwards of 600 conversations with New Zealand and Australian volunteering organisations. In particular, the content will focus on the concept of building an efficient and effective volunteer funnel (a volunteer management tool) for volunteering organisations. You will also receive a free copy of the "Volunteer Funnel Framework".
Date & Time: Friday 25th Jun 2021, 10:00 - 11:00 am. Register here.
National Volunteer Week Resources
If you haven't already, check out Volunteering New Zealands resource page for National Volunteer Week. They have ideas, social media resources and certificates, all of which are free for you to use!
All the best for your planning, and good luck!