Surprise Announcement from the Dunedin team!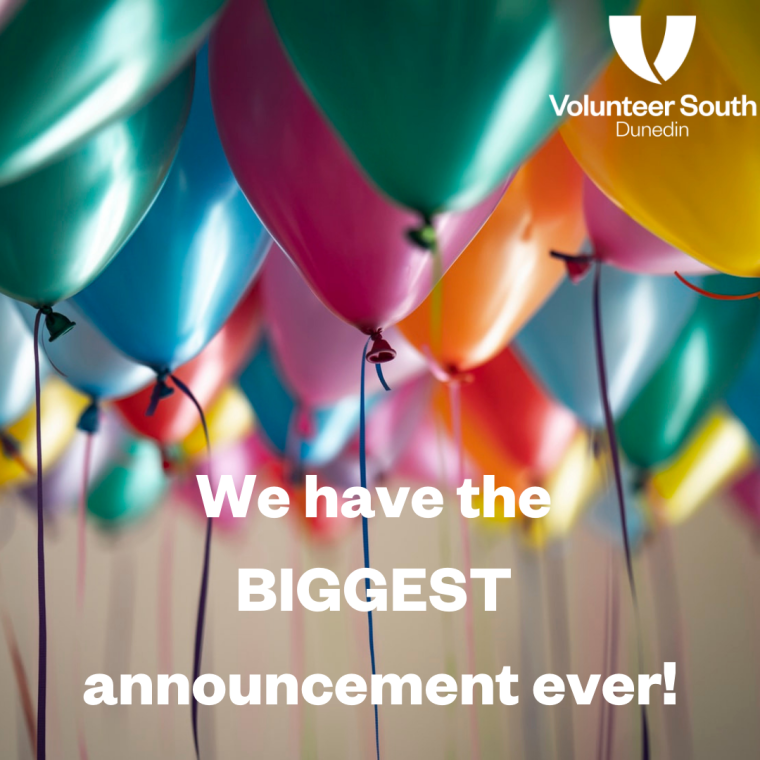 National Volunteer Week Celebration
𝗖𝗔𝗟𝗟𝗜𝗡𝗚 𝗔𝗟𝗟 𝗩𝗢𝗟𝗨𝗡𝗧𝗘𝗘𝗥 𝗜𝗡𝗩𝗢𝗟𝗩𝗜𝗡𝗚 𝗢𝗥𝗚𝗔𝗡𝗜𝗦𝗔𝗧𝗜𝗢𝗡𝗦 𝗢𝗥 𝗖𝗢𝗠𝗠𝗨𝗡𝗜𝗧𝗬 𝗚𝗥𝗢𝗨𝗣𝗦!
Volunteer South in Dunedin is hosting a National Volunteer Week celebration thanks to our proud partners, SBS Bank, and we want to see you there! We have probably the BIGGEST announcement that we have ever made going to be delivered at this event, and its sure to be a game changer for the voluntary sector.
Afternoon tea will be provided by the locally famous Abdals Gourmet Foods, with sweet desserts provided by Rembrandt Cafe. We look forward to seeing you there!
Date: Wednesday 23rd June, 3:30 - 5pm
Location: Dunedin Community House
RSVP to office@volunteersouth.org.nz