The Hits breakfast host Callum joins Meals on Wheels and learns about this crucial service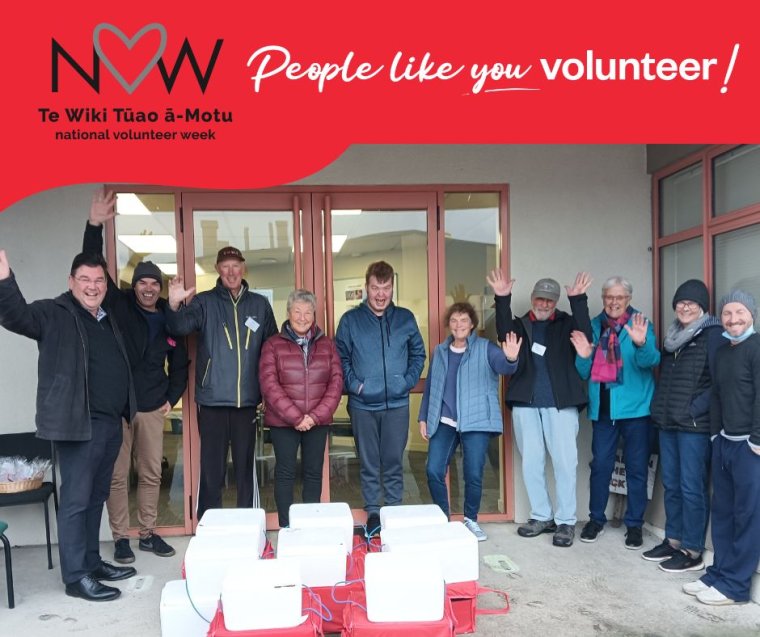 Joining our 'Shine a light on volunteering' campaign during National Volunteer Week was The Hits breakfast host Callum Procter, who joined Volunteer South board Chair Cr Andrew Whiley to deliver meals on wheels which are coordinated by Age Concern Otago.
The team of 120 volunteers complete 70 runs a week, totalling approximately 1650 meals a month delivered to residents needing a helping hand. In addition to providing a hot nutritious meal, volunteers help reduce isolation. As friendly, familiar faces they provide crucial eyes and ears for Age Concern Otago and the MOW South team at the hospital, raising any concerns they have with the organisations.
Callum jumped at the chance to get involved.
"I've always been interested in the work Age Concern does as my mother has delivered for them regularly for some time. Plus this was a great way to contribute to national volunteer week."
"It was great learning more about the crucial service they provide to senior members of our community and very rewarding knowing I'd contributed in a small way to the service."
"I was blown away by the huge numbers of meals delivered each day and have signed up to help regularly! I would encourage anyone with any amount of spare time on their hands to consider spending some of that time volunteering in some shape or form. The rewards are far greater than any paid job." says Callum.
Thank you Callum for helping us shine a light on volunteering!
To find out more about volunteering with Age Concern Otago check out roles on our website here - https://volunteersouth.org.nz/organisation-profile/1006-age-concern-otago
Pictured far left - Cr Andrew Whiley and The Hits breakfast host Callum Proctor with some of Age Concern Otago's Meals on Wheels team.