Volunteer of the Month - Dunedin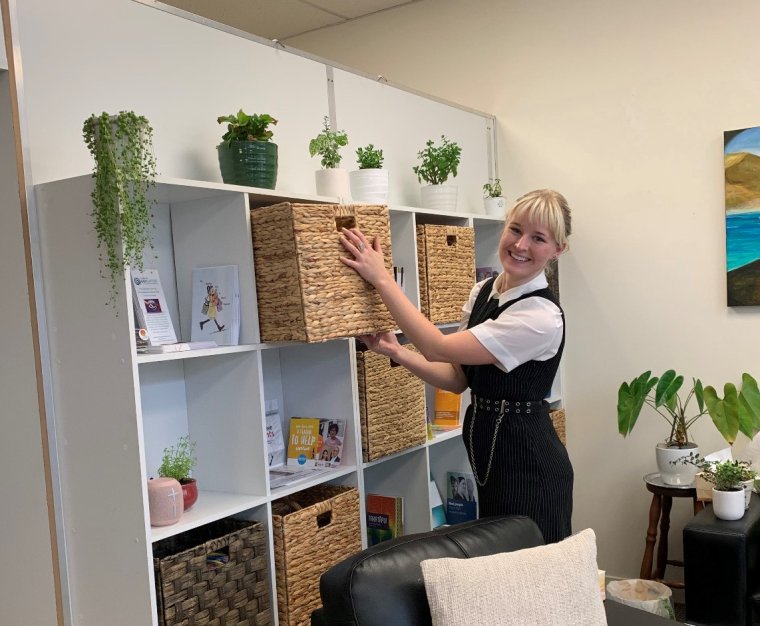 Volunteer of the Month: Lucia Brumder
From Life Matters Suicide Prevention Trust
The first volunteer of the month for 2021 is the dedicated Life Matters volunteer, Lucia Brumder.
Life Matters had this to say about Lucia in their nomination:
We wish to nominate Lucia for all of her dedicated hard work both supporting people who need assistance and making out Hope Centre in Dunedin look beautiful by finding artwork and furniture in op shops all over Dunedin.
Lucia is such a hard worker. She is the sweetest and most creative volunteer who is always willing to help out and make our space better. Thank you so much!
Lucia will receive a gorgeous bouquet of flowers from the amazing team at Bloomin Gorgeous in North East Valley. From all of us at Volunteer South, congratulations Lucia!