Volunteer South are winners!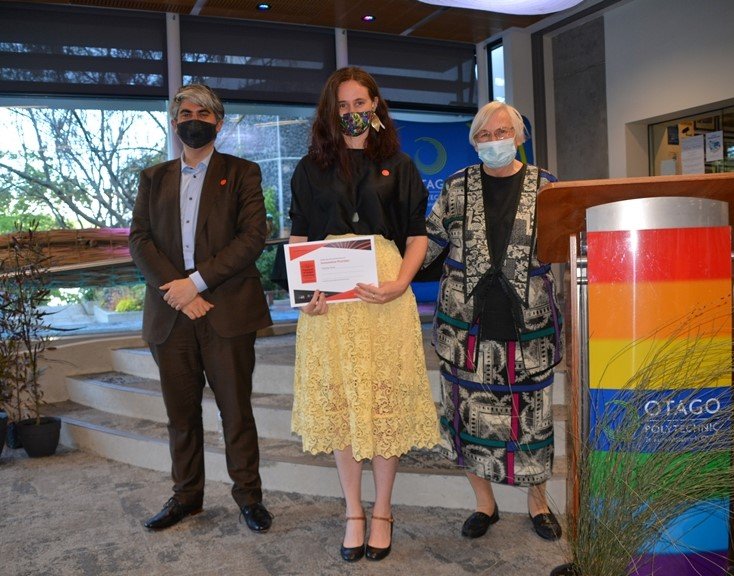 Innovative Provider for Adult Community Education
At the Festival of Learning in Ōtepoti on October 28th, Volunteer South was recognised as an innovative provider for Adult Community Education (ACE), recognising all the work that we have done in the past year creating educational opportunities and supporting education in the voluntary sector.
Our Dunedin Manager is pictured here with Mayor Aaron Hawkins and long-time organiser of the festival, Ruth Groffman.
For more information about our educational opportunities, check out our events page here: volunteersouth.org.nz/organisations/events