Volunteer Voices - "Keeping the grey matter active." Brian Hall, Wanaka Scouts.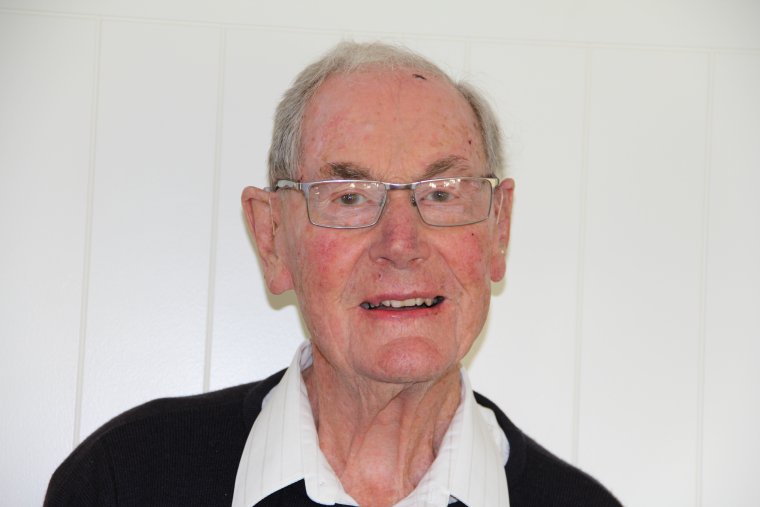 When 85 year old Brian Hall took over the role of volunteer Treasurer for the Wanaka Scouts he did what any modern day Treasurer would do. He introduced a time saving software package. "I'd had no experience with it," says Brian. "I had to learn but it has made things so much easier." Add that to his bucket of skills along with flying a plane, building a car and photographing landscapes.
Part of Scouts Aotearoa, Wanaka Scouts is a non-profit organisation overseen by a local committee. Their aim is to empower young people through adventurous experiences to lead lives that make a positive difference.
Run entirely by volunteers, the Cubs and Scouts meet once a week at the Scout Den and do fun and challenging activities that also carry life lessons. Things like knot tying lessons, building rafts, tramping trips, learning first aid are carefully planned by Scout Leaders who bring their own set of skills to make them engaging and relevant.
Brian has been managing Wanaka Scouts money for three years. "I had a bit of spare time, saw an ad and thought my accounting skills could be of use to them. I was in the Sea Scouts as a youth." The Wanaka Scouts are now the beneficiary of over 60 years of accounting skills.
Born in the UK Brian's parents travelled to New Zealand when he was 2 years old. Growing up in Dunedin he was a lanky kid who excelled at sports. He broke the 100 yard record at school and could throw a mean shotput. He gained a Bachelor of Commerce at Otago University and qualified as a Chartered accountant. "To think", he smiles "Maths was my worst subject at school."
So began a long career in various accountancy roles one of which saw him meet his wife of 63 years, Margaret. "She had some dance to go to and I think she must have been desperate to find a partner for it so she asked me; laughs Brian.
Brian was a respected accountant in Invercargill for 49 years including the last five years as Director of Corporate Services for the Southland Regional Council. There were many interests boating (Brian is a Past President and life member of the Te Anau Boating Club), four wheel driving and operating ham radio. At 50 he gained his pilot's licence and flew many trips over the lower South Island. "I learnt that flying is hours of boredom and moments of sheer terror." he chuckles. Building a kitset replica of a Lotus 7 car with a son took 2 years."I had the frame and a booklet," he says "I spent hours going around dismantlers looking for parts." That car took Brian and Margaret on many adventures.
Now living in the Aspiring Village in Wanaka Brian and Margaret have 4 children and 12 grandchildren to keep them entertained. An A grade member of the Wanaka Camera Club, he loves photographing the stunning Central Otago landscapes and plays table tennis twice a week.
Brian's volunteer roles have been a significant source of mental and social stimulation for him. For 3 years he drove the van for the Enliven Centre taking residents out on jaunts to Hawea, Treble Cone and Cardrona. The Treasurer roles (he is also Treasurer for the Wanaka Pembroke Club) help fulfil his mantra of use it or lose it.
"My volunteering gets me out and meeting really interesting people and learning new things keeps the grey matter active." There's no doubt it's working on that front. What would he say to a person considering volunteering? "Do it. You'll meet people, challenge yourself and it's a great source of personal satisfaction."
Wanaka Cubs and Scouts meet once a week at the Scout Hall at Eely Point Road,Wanaka. Their mission is to contribute to the education of young people through a strong value system expressed while enjoying enriching life experiences and adventures.
If you'd like to know more about this or other roles get in touch - we'd love to chat.