Volunteer Voices - Graham Quinn. "It's like having a relative in town."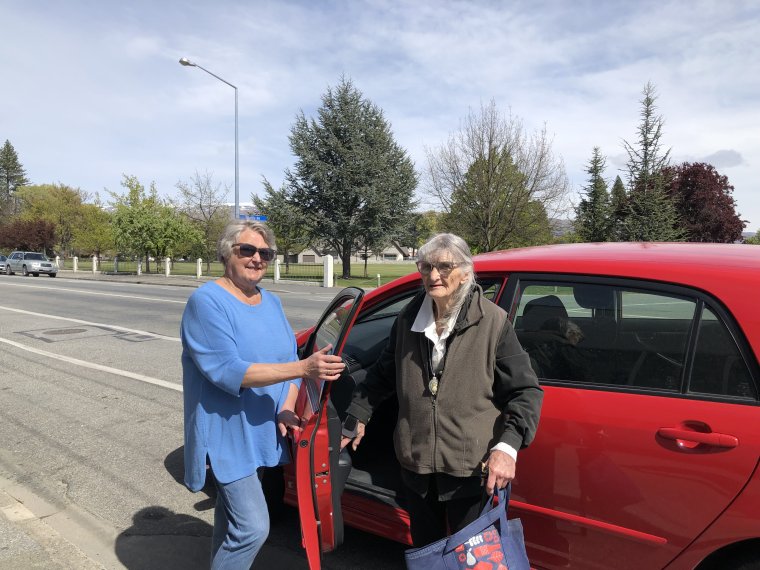 "Like having a relative in town"
Losing the independence that comes from having your own set of wheels and the ability to drive is tough. When you live in a town with limited public transportation or a taxi service, that scenario can go from tough to incapacitating, especially when you need to travel to a medical appointment.
In Alexandra and Clyde, fifteen volunteer drivers are cheerfully providing a solution through the Volunteer Driving Service run by the Alexandra Community Advice Network. Community members who do not have access to a vehicle or public transport can ring the Alexandra Community Advice Network and request a ride to their GP, optician, pharmacy, etc. Right on schedule, they are picked up at home by a friendly face and returned when they are finished.
Not surprisingly, the most common sentiment Graham Quinn, the Driving Service Coordinator, and other volunteers hear is: "Thank you. I'm not sure how I would have gotten here if it wasn't for you guys." Clients who use the service on a regular weekly basis are apt to have the same driver frequently, allowing friendships to develop.
The sense of fulfillment the volunteers feel when meeting this community need doesn't come with any strings attached, not even having to make an ongoing time commitment.
Each client request goes out to all the volunteers by e-mail and whomever is able to help simply replies to all that they will take care of it. Drivers can self-select based on their schedule and whether they can accommodate a need for a walking frame or, on rare occasions, a wheelchair.
Over the two and a half years that the service has been available, Graham cannot recall any instance of someone not receiving a ride when requested. He's keen to bring on more volunteer drivers to ensure they can keep that going even as current drivers move away or drop off. New applicants are put through a Police-vetting process before starting as volunteer drivers.
Graham is retired from managing the Clyde Dam, his culminating position in a life working in the electricity industry. He and his wife have lived in Alex for over twenty years where they enjoy the multitude of bike trails, most recently on their new ebikes. Wheels seem to be a theme with Graham as he also volunteers as the Treasurer of the Rotary Club, Meals On Wheels and with Drive my Life, where he helps young people bring their driving up to standard so they can gain their license.
Graham feels a strong sense of enjoyment at being able to help somebody who needs a hand. His advice to those considering volunteering is "Give it a go – you'll find it very rewarding on a personal basis." And for those with concerns over finding the right opportunity for them, he stresses, "There are lots of options out there, including those like the Driving Service which require absolutely no ongoing time commitment."
"Helping People to Help Themselves" The Alexandra Community Advice Network is a voluntary organisation that has been providing free, friendly confidential information and support in Alexandra and surrounding districts for over twenty years.
Are you a confident driver with time on their hands? Help members of the community in Alexandra and Clyde regain independence by joining ACAN's volunteer driving service. Learn more about ACAN here.
Story written by Susan Merriman for Volunteer South and ACAN.
Pictured ACAN volunteer Barbara Paul picking up Roz Carter.