Volunteer Voices - "It's an amazing opportunity to help other people realise how amazing they are."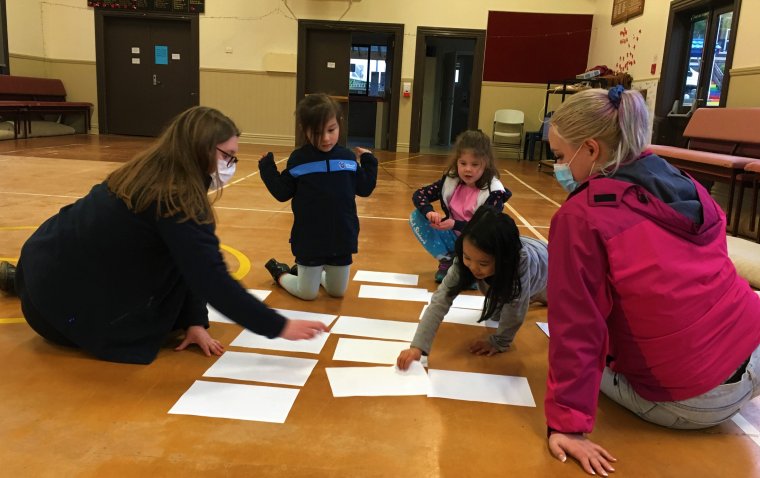 Story and photo credit and thanks to Angela Reid.
Opportunities.
It's a word used often by Mhairi Rowbottom when talking about her experience with the Girl Guiding movement. It's like a thread running through the conversation, much like Girl Guiding's been a thread running through more than half of Mhairi's life.
"Girl Guiding's been a really stable, secure constant in my life from quite a young age," she says. "It's been nearly 14 years now since I would've joined the movement, and it's provided me with so many opportunities."
Those opportunities have come from Mhairi's involvement at many levels and in many forms.
It started when she joined the Girl Guides as a 10-year-old, a move that would have a huge impact on her personal life, following her parents' unpleasant divorce. She developed a "big, strong relationship" with her Guide leader and lived with her during her last two years of high school, after Mhairi's father moved to Australia.
"Girl Guiding saved me, for sure," Mhairi says.
By then, Mhairi had moved from Guides (girls aged 9½ to 12½ years old) to Rangers (girls 12½ to 17 years old). She took the opportunity to complete the Ranger In Leadership programme which gives girls leadership experience across all the Guiding age groups.
Mhairi says virtually everyone she went through Rangers with now leads either Guides or Brownies (girls 7 to 9½ years old), but she wanted to lead the youngest group, the 5- and 6-year-old Pippins. She's been the Opoho Pippins unit team leader for the last five or six years, and the above photo shows her (left) in action with her group.
"I love being a Girl Guide leader."
It's just the latest of Mhairi's leadership roles. Back in the Girl Guide biscuit days, she was Dunedin's biscuit co-ordinator. She's been the property and equipment manager and has run her own discovery camp. Mhairi's also been heavily involved in the Otago Gang Show, the local edition of the annual Girl Guide and Scouts musical: she first joined the cast in 2013 and two years later began her six-year stint with the choreography team.
About a year ago, Mhairi began mentoring new leaders.
She loves seeing new leaders develop and the pride they gain from handling situations. She also enjoys seeing girls achieve things they never thought they could, especially without needing her to hold their hand.
"I really enjoy enabling girls and leaders to be proud of themselves. I'm there to guide, I'm there to help. I'm not there to show them the way, I'm there to just point them in the right direction," Mhairi says.
"It's an amazing opportunity to help other people realise how amazing they are."
Girl Guiding's looking for more volunteers to take up this leadership opportunity — and they don't have to have come up through the system as a girl member themselves.
"I think when you first join Girl Guiding as a volunteer it's a great push to see what you're capable of, and it's a structured, safe, friendly environment to push yourself," Mhairi says. "And then as you continue, with just time and experience and leader development opportunities, it's a place where you can actually open a lot of doors for yourself, within Girl Guiding, outside of Girl Guiding."
Mhairi says taking up Girl Guiding's ongoing offers of leadership development has given her a skill set she can transfer to other areas of her life. Leaders build on their "LQ", or Leader Qualification — which involves online, outdoor and in-person work — by choosing from a smorgasbord of workshops. So while one leader might want to develop their outdoor or camping skills, another might opt for cybersafety training, Mhairi says. Training workshops may involve a day trip or staying in a tent for a full weekend.
Recently Mhairi's attended workshops in Southland. Travelling elsewhere might seem like an inconvenience but it's another opportunity: to learn, to organise yourself and to meet new people.
"[Training's an] opportunity to push myself, to try new things as well, to meet new people, go to new places," she says.
Training and leadership experience has also developed Mhairi's communication skills. She says she constantly puts herself out there to lead any Guiding age group, and she's had to navigate being in positions of authority over older people who knew her as a girl member.
"Being able to communicate effectively with a really wide range of people has been probably one of the most valuable skills I've acquired. And it's definitely helped in all other aspects of my life as well, especially the communication with children," Mhairi says.
Each age group (Pippins, Brownies, Guides and Rangers) follows a programme in which girls complete activities to earn badges. It's an opportunity for girls to learn life skills, gain confidence and make friends in a fun and safe setting.
And while the badge programme is structured, the girls choose which activities they'll do to earn their badge.
"We have a really big push for girl-led Guiding and letting girls make choices, letting the girls take on leadership roles, even at [age] 5 and 6," Mhairi says.
The list of badges reflects Girl Guiding's evolution since the movement began in the United Kingdom in 1910. There's the distinctly New Zealand flavour of each age groups' "Whanui" badges, for example, which for Pippins includes learning about Anzac heritage and Maoritanga. Mhairi says this recognition of national identity is part of a larger modernisation and distancing from the original religious and monarchical aspects of Guiding. There's now an awareness of the technology age we live in, an open acknowledgement of women's health and reproductive rights ("we're not afraid to talk about periods anymore") and that focus on girl-led Guiding.
"We are New Zealand, we are our own place, and it's about girls actually furthering themselves now and developing themselves, and how they can help their community," Mhairi says. "We're grateful for how Girl Guiding has changed and developed and tried to keep up with the times as best as it can."
That flexibility's given Mhairi the opportunity to introduce other aspects of her life to Guiding. She's a final-year occupational therapy student and has been a carer for intellectually-disabled people. Mhairi drew on this experience to develop the "Heart, Body and Mind" badge, an update of the old "Walk a Mile" (in someone else's shoes) badge.
"I've previously brought clients I've supported to Girl Guiding meetings, giving 5- and 6-year-olds the opportunity to understand that people with disabilities aren't different to us — they can be our friends."
Friendship's another thing Mhairi's gained through Guiding, and the movement's enabled her to meet people from all over the world. She's become a more open and personable person because of Guiding, she says.
"You can't really not appreciate and enjoy being around other people when you're a part of Girl Guiding."
And while "opportunities" is a well-used word in our conversation, there's another, more subtle theme coming through from Mhairi: pride. Pride in seeing others' achievements; pride in being the "face and voice" of the Gang Show as one of only two leader representatives; pride in being part of something bigger, something positive for Kiwi girls.
"I can think of some girls I've had over the years in my unit," Mhairi says. "They go to school and they show off their Pippin uniform and their Pippin book, and show and tell, you know, they're proud to be Girl Guides. And that's completely on us to make a great experience of Girl Guiding for them…
"I think if you can make it a really awesome experience, these people will keep coming and they will keep telling their friends and they will keep being proud of being Girl Guides."
If you're interested in becoming a Girl Guide leader, check out our role descriptions and get in touch with us.
For more information about Girl Guiding, go to the movement's website
To talk to someone about Girl Guiding volunteer opportunities, contact volunteer recruitment co-ordinator Vanessa Kirkpatrick on 021 867 129 or email volunteer.enquiries@ggnz.org.nz.