Volunteer Voices - "It's the genuine care for the people we serve that underpins everything we do."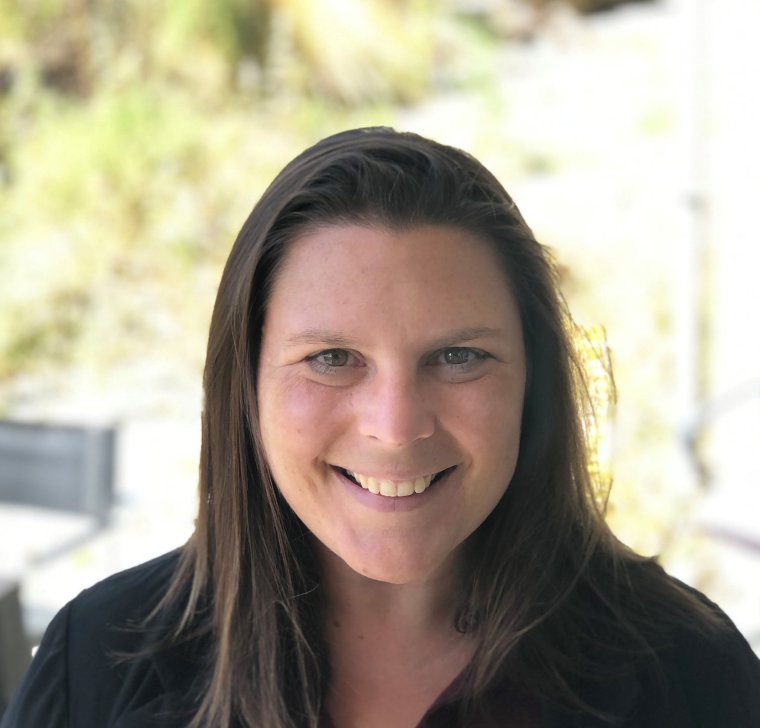 When life throws up a confusing curved ball Laura Smith is a bright and happy voice of reason. A volunteer at Queenstown's Citizens' Advice Bureau (CAB), she and her other inspirational team members can provide you with the resources to feel confident and empowered to deal with anything from employment issues to immigration concerns, from legal to landlords.
Laura's straight talking belies a Yorkshire upbringing and this is part of the reason she came to volunteer at the CAB. "A lot of our clients are immigrants. From my own experience of coming here I know it can be overwhelming. I've done the hard yards and gained helpful skills along the way. I wanted to give back." Laura says that often people just need to have someone to help them review their concerns, to provide clarity. There are no silly questions and no judgments are made.
Keen to dispel some myths Laura says that in spite of the name you don't have to be a citizen of New Zealand to use the CAB services."Anyone can come to us. We are entirely inclusive. It's a really broad range of people who seek out our services and everyone is welcomed with open arms."
Also the CAB isn't a government agency. "A lot of people don't realise that we are an entirely independent non profit organisation."The CAB relies on grants, partnerships and donations for funding. Fundraising is always an issue but it means the services offered are completely free, autonomous and confidential.
Thirdly Laura smiles "We don't tell people what to do. We help people to help themselves. We work with them to deconstruct problems and point them in the right direction armed with all the options. We know we have done our job when we don't see them again."
Laura was born in Huddersfield, Yorkshire in the UK, It's easy to imagine her being the "massively chatty nerd" her friends describe her as now. Sporty and adventurous she went on from high school to University to study Sports Studies and Physical Education.
The mountains are in her blood and after finishing her studies Laura worked seven back to back ski seasons in NZ and the northern Hemisphere including in Switzerland and Japan. She gained her snowboard instructor qualifications at Wanaka's Treble Cone in 2007.
Loving the lifestyle Laura and her husband have made Queenstown their permanent base. Living here with their cat Catrick Swayze they still enjoy snow sports and like to steal other people's dogs for walks. Laura loves that her role at CAB is flexible and easy to integrate into the rest of her life.
Volunteering at the CAB doesn't mean you have to know everything. Laura says "We have a huge range of resources at our fingertips including legal advisors, budget and financial mentors, employment and advocacy professionals and tenancy and consumer advocates."
A vast CAB intranet enables volunteers to access information but Laura says that probably the most valuable resource is the deep pool of knowledge her teammates bring to situations. "I'm a young pup compared to some of them" says Laura "But we all bring our own take on life to the table and we play to each other's strengths."
Laura enjoys being involved in the ongoing development of the agency as well. "We have such a committed, inspiring and motivated management team. But it's the genuine care for the people we serve that underpins everything we do."
There are many things Laura loves about her volunteer role. The flexibility, the variety, the people she meets, the constant learning, the supportive team she works with. "I do feel an integral part of the community doing this and with just a few hours of commitment I feel I can genuinely support people in sometimes difficult situations."
Would she recommend it? Absolutely she would. "Volunteering is so rewarding. Doing it at the CAB you go down really fascinating rabbit holes. You are always learning, meeting interesting people and it's fun. We have a great time."
Queenstown CAB is an independent community service that offers information, advice and advocacy on any matter to members of the public. The bureaus provides information on such varied topics as consumer education, employment, financial matters, health and welfare, housing , legal issues, general information, personal and family issues, transport, travel and immigration.
Written by Juliette Hicks for Volunteer South and Queenstown CAB to raise awareness of the role and inspire more people to volunteer.