Volunteer Voices - "Volunteering helps me fill my cup" - Nicola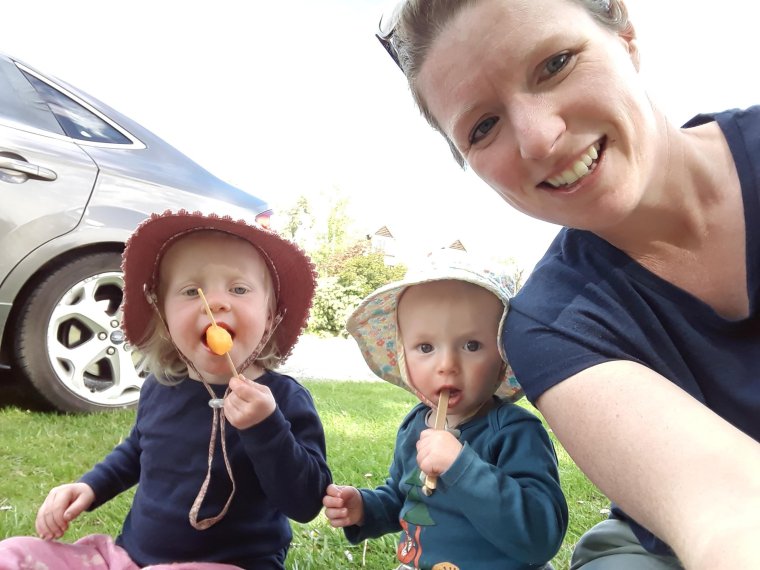 When you meet a busy mum with two wee ones under 3, sheep, a nursery and a landscaping business, you might imagine she wouldn't have time to volunteer. But when you learn that she holds two roles with long-lasting impacts, you might not be surprised to learn that those positions focus on helping other mums juggle their full lives too.
Nicola Rae, currently settled in Alexandra, was born in Balclutha, raised on a farm in South Otago and has been living in Central Otago since she and her husband returned from their OE in the UK in 2011.
All along her journey, giving time to others has been a part of her life. She grew up watching her parents not only informally support others but also volunteer at school, at the A&P Society and as part of the Shearing & Woolhandling committee. It's a true gift from her Mum and Dad that Nicola now considers volunteering to be "part of my DNA." For herself, Nicola was involved with Project Clutha and Victim Support before commencing her present roles with Alexandra Districts Parents Centre (ADPC).
ADPC is a friendly group whose aim is to support parents in the community and offer fun learning and social activities for them and their children to enjoy.
Nicola is currently both a Breastfeeding Peer Supporter and the Meals 4 Mums coordinator for ADPC. Through this outstanding programme, home cooked meals are provided to families who need a bit of TLC. They may have a new baby, are unwell or just having a rough time. A wide range of community members contribute ingredients, bake at home or get together to prepare meals for others while socializing with friends. Nicola makes this possible by coordinating these resources with the needs of the community.
During her seven years with Victim Support, Nicola came to appreciate the blend of challenge and reward that often comes with volunteering: "I was very green when I joined. I learnt a lot along the way about communication, relationships, myself and how your words and actions, even subtle ones, can impact others."
As always, we asked Nicola why she volunteers: "I just really like to help other people. I find it very rewarding. You never have to look too far to find someone who is going through a rough patch and could do with a hand up.
I have met so many awesome people who I would not have otherwise met. Volunteering helps me fill my cup up as the saying goes."
Considering volunteering yourself? Here's Nicola's sage advice: "Just do it. Find something, a group, a cause or activity that resonates with you and just put yourself out there."
Follow this link for more information on volunteering with Alexandra District Parents Centre.

Written by Susan Merriman in 2021 for the Alexandra District Parents Centre and Volunteer South.