Wakatipu High School students making a difference in their community through volunteering.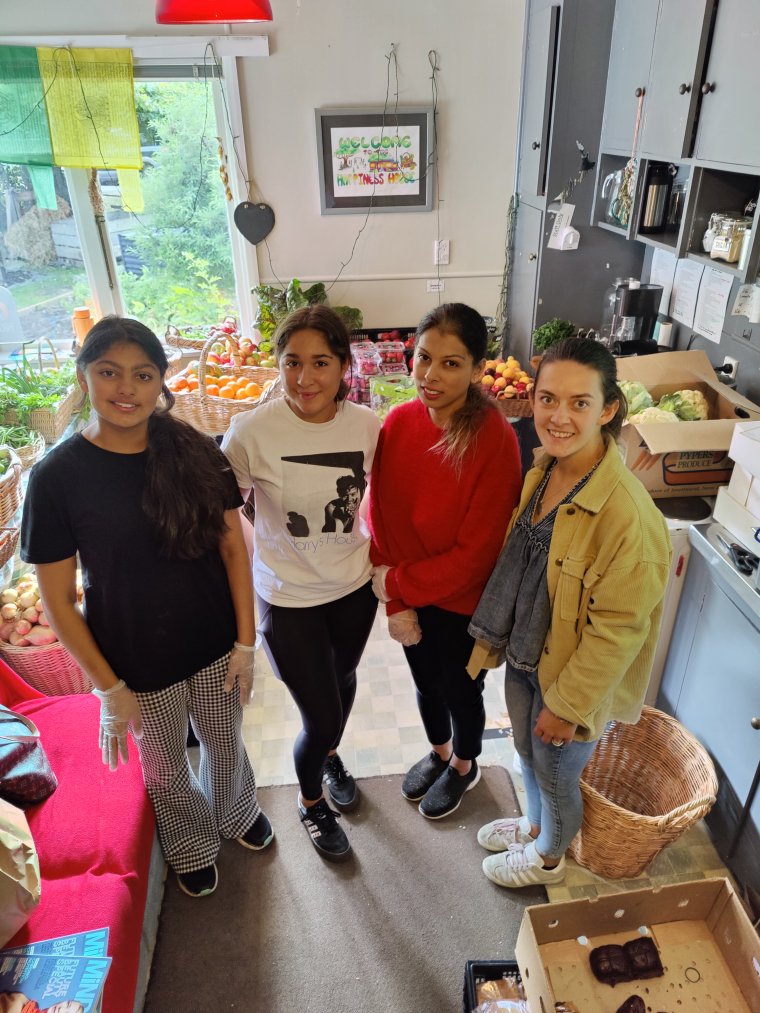 Students of Wakatipu High School have been out making a difference in their community again, as 26 students from the school chose to volunteer on their recent teacher only day.
Working with the school to support volunteering amongst their students, Volunteer South reached out to Queenstown organisations with a request to host student volunteers in a wide variety of meaningful roles, so as to attract students with diverse interests, skills and passions, and spend time in the community on their day off.
"It was fantastic to go out and see the students in action on the day. Their enthusiasm and passion for getting involved and supporting these local organisations was so inspiring, my heart was overflowing by the end of the day!" says Neha Gosalia, Community Connector for Volunteer South.
Organisations such as the Whakatipu Reforestation Trust and Friends of Tucker Beach, who have involved students in planting activities before, requested volunteers to help with native plant maintenance, an important part of the ongoing efforts all over the Whakatipu to restore native biodiversity.
Wakatipu Plunket engaged 2 students to help with running the Friday morning playgroup activities such as making green playdough for some St. Patrick's Day modelling fun, storytime, and setting up the play area.
At Queenstown Primary School, former student Marite Balzarini was excitedly showing her peer, Lucy Rose Thompson around while helping the caretaker with various gardening tasks.
"I was excited to see an opportunity available at my old school. It's been great to help out and also meet all my old teachers." Marite said.
Lucy chose this role because, "I liked the idea of helping younger kids. Gardening is really peaceful, and a great way to spend my day off."
At Happiness House, a charity that supports the community by offering social, emotional and practical support, Iman Shabaz and Julia Lima helped the team organise and put together food baskets for families in need.
"I like the idea of working with food to then be able to help people," Iman said whilst Julia said "I just really wanted to give back to the community I grew up in and help people."
At both Frankton and Queenstown Library, students were invited to volunteer at Digital Help Drop-In, for local senior citizens to come along and get help with their devices.
At Frankton Library, Eva Bogue chose the opportunity as she was keen to support older people in the community, "I work at the swimming pool and enjoy connecting with seniors there who are regulars. This role really appealed as it gave me the opportunity to help the elderly community in a different way."
Alyssa Ibe and Liam Major were also at the library and both loved the idea of using their technology skills to help the community.
Volunteer South is committed to enabling younger volunteers to connect with their community.
"In total, 26 students gave 56 hours of their time and energy to 7 community organisations. That's a total of 7 days work! The experience and freshness they bring to the local organisations they support is fabulous. Thank you to all the volunteers and organisations that supported this initiative." Neha said.
Photographed are Iman Shabaz, Julia Lima, Mahwish Shabaz, Steph Burbridge at Happiness House, Queenstown.