Working Together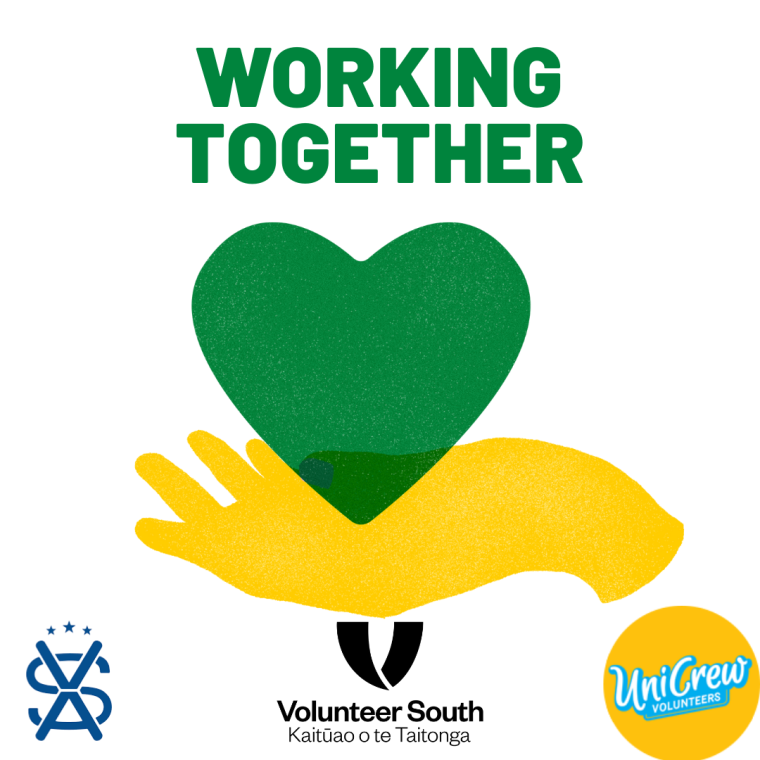 𝗢𝘁𝗮𝗴𝗼 𝗦𝗩𝗔, 𝗩𝗼𝗹𝘂𝗻𝘁𝗲𝗲𝗿 𝗦𝗼𝘂𝘁𝗵 𝗮𝗻𝗱 𝗦𝗼𝗰𝗶𝗮𝗹 𝗜𝗺𝗽𝗮𝗰𝘁 𝗦𝘁𝘂𝗱𝗶𝗼 𝗮𝗿𝗲 𝘄𝗼𝗿𝗸𝗶𝗻𝗴 𝘁𝗼𝗴𝗲𝘁𝗵𝗲𝗿 𝘁𝗼 𝗺𝗮𝗸𝗲 𝘀𝘂𝗿𝗲 𝗗𝘂𝗻𝗲𝗱𝗶𝗻'𝘀 𝗺𝗼𝘀𝘁 𝘃𝘂𝗹𝗻𝗲𝗿𝗮𝗯𝗹𝗲 𝗰𝗼𝗺𝗺𝘂𝗻𝗶𝘁𝘆 𝗺𝗲𝗺𝗯𝗲𝗿𝘀 𝗴𝗲𝘁 𝘁𝗵𝗲 𝘀𝘂𝗽𝗽𝗼𝗿𝘁 𝘁𝗵𝗮𝘁 𝘁𝗵𝗲𝘆 𝗻𝗲𝗲𝗱.
While Volunteer South works with those who don't have access to internet banking, Otago SVA has their popular grocery shopping option for anyone wanting contactless delivery. The volunteer organisations are sharing resources and knowledge to ensure consistency and support.
To be a part of our Emergency Volunteering, you can sign up here. For the SVA Grocery Volunteer role, sign up here.