Youth lead the way in volunteering!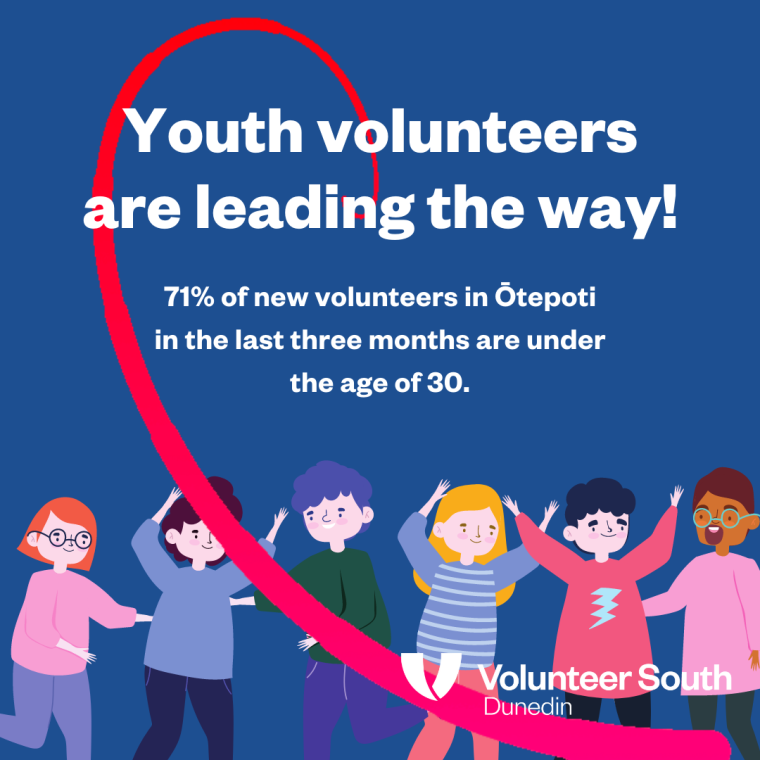 Increasing number of youth volunteers empowering our community
Written by Aashima Yadav, Social Media Superstar volunteer for Volunteer South - Dunedin.
When you think of volunteering, do you often picture retired adults helping out in the community? If your answer is 'yes' then you are one amongst many!
It is a common perception among people that volunteering is for retirees. However, in recent years, we have observed youth engage in the community through volunteering, unlike popular opinion. At Volunteer South, 71% of our volunteers in Dunedin lie in the 15 to 29 age group!* There is an increasing interest amongst the young population to connect with their community through volunteering. More importantly, volunteers also look at these opportunities as a way of career progression and skill enhancement.
But why volunteering?
Due to the impact of COVID-19 on the economy and employment in Aotearoa, youth has been blocked from employment opportunities. With the increase in the unemployment rate*, it has become more challenging for young professionals to enter the workspace. This is one of the reasons why they are turning to volunteer to gain experience and simultaneously utilise and expand their skill set.
Engaging the youth through volunteering is one of our motives at Volunteer South. We strongly believe that incorporating people from all walks of life and ages will help create a stronger and more connected community.
If you or your organisation needs volunteering assistance, get in touch with our team at office@volunteersouth.org.nz. If you are a volunteer needing help with finding the right opportunity, we can find specific roles suiting your talents and interests. Check out our roles directory here https://volunteersouth.org.nz/roles or contact us directly at office@volunteersouht.org.nz
*Data collected in the last three months: Over 71% of the volunteers who have applied for volunteer opportunities in Dunedin in the last 3 months (March to May) are between 15 and 29 years old.