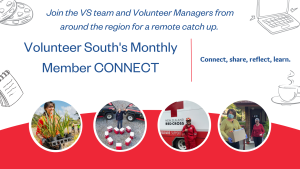 Join the VS team and Volunteer Managers from around the region for a remote catch up.
Let us show you around our CONNECT database and how you track referrals, add, update and deactivate roles and get the best from the software. Stay on for general networking, updates and Q&A.
All registered organisations are invited - grab a cuppa and take 30 - 60 mins to touch base with other Volunteer Managers to share successes, news and learning.
Join us during the first week of the month on alternative Tuesdays and Wednesdays.
June 7th 1230 - 1330
July 6th 1030 - 1130
August 2nd 1230 - 1330
September 7th 1030 - 1130
October 4th 1230 - 1330
November 2nd 1030 - 1130
December 6th 1230 - 1330
email info@volunteersouth.org.nz for the ZOOM link.