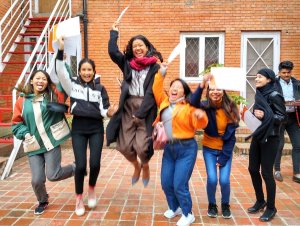 Volunteer engagement is a critical topic in organisations that recruit volunteers and this workshop is designed to support the community of volunteer managers in rethinking the way they engage with volunteers.
What would happen if we had all the right volunteers applying at the right times whenever we needed them? Is there any source of previously undiscovered volunteers that we haven't found yet? What motivates volunteers to volunteer long term in an ever-changing world?
Volunteer South will give managers of volunteers new ideas, new networks, new social media and new plans to give organisations a step up into volunteer engagement. Whether your organisation is a small one with few volunteers or a large one that relies on many, this workshop will give participants the ability to share and learn with others in the community.
About the facilitator: Leisa de Klerk is passionate about the community and the volunteer sector and has been working in the sector for a decade. She is a qualified teacher and her facilitation skills have led her to countries like India and Korea. Her volunteer work goes back even further when she started volunteer events at her high school. She is currently manager of Volunteer South and also works for Methodist Mission Southern as a facilitator. Her current volunteer roles include Life Education Trust, Dunedin Midwinter Carnival, Dunedin Community Accounting and English Language Partners.
For more information about the workshop, get in touch with Volunteer South at manager@volunteersouth.org.nz
Open until Tuesday 9 March 2021 at 5:00pm