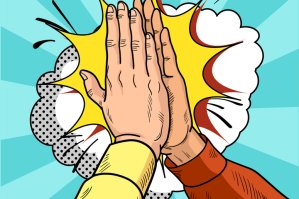 The Most Comprehensive Volunteer Engagement workshop in the Southern region
Volunteer Engagement is an important topic for all managers, coordinators or supporters of volunteers. While our 101 course focuses on a broad range of support from the very start of a programme, this 201 intensive workshop is dedicated to those who are looking at specific volunteer engagement strategies to really build on existing support.
This 2 hour workshop will focus on volunteer motivation, stories and the power of word of mouth through to strategies for capturing those volunteers who are now knocking on the doors of volunteer programmes, but don't necessarily have the time to fit with traditional roles. Volunteer South aims to make this training as specific as possible, so coming armed with the questions you really want answered is a must for any participant!
About the facilitator:
Leisa de Klerk is passionate about the community and the volunteer sector and has been working in the sector for a decade. She is a qualified teacher and her facilitation skills have led her to countries like India and Korea.
Her volunteer work goes back even further when she started volunteer events at Bayfield High School. She is currently manager of Volunteer South and also works for Methodist Mission Southern as a facilitator.
Open until Sunday 14 November 2021 at 5:00pm