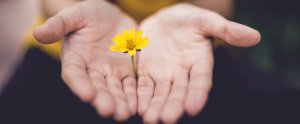 De-escalation training for volunteers!
De-escalation skills are an important life skill for many people in our community, regardless of where they are or what role that they have. De-escalation is a learned behaviour that is intended to prevent the escalation of conflict and learning how to do so compassionately and safety is often of critical importance to those who work with members of the vulnerable community. This 1.5 hour workshop will give participants practical skills to be able to support de-escalation primarily for their volunteer role, but also in the professional and personal lives as well.
Volunteer South is supporting member organisations to upskill their volunteers and de-esclation skills are an important part of any volunteer role. This workshop is free for volunteers to attend and the Zoom link will be sent out to participants approximately 48 hours before.
About the facilitator:
Leisa de Klerk is passionate about the community and the volunteer sector and has been working in the sector for a decade. She is a qualified teacher and her facilitation skills have led her to countries like India and Korea.
She has been facilitating workshops for the past decade and started teaching de-escalation while working with refugee support volunteers at New Zealand Red Cross.
Open until Monday 1 November 2021 at 5:00pm