The Halo Project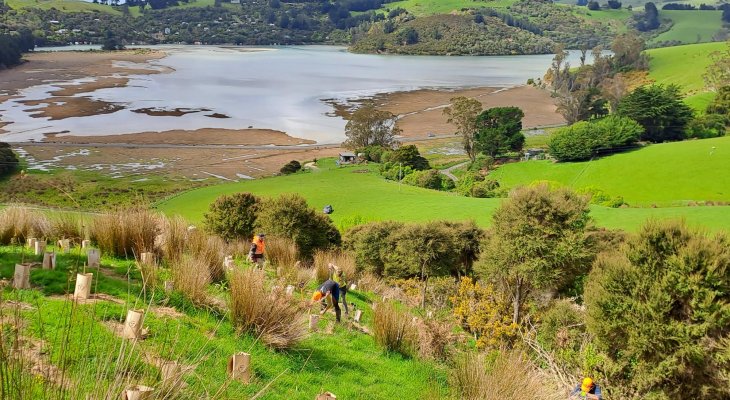 The Halo Project, Source to Sea team, invites the community to help restore the environment. Its mission is to inspire and work with communities to enhance, protect and connect with the landscape. Last year, with the help of volunteers, they planted 32,000 native seedlings on a 9 hectare reserve. They now aim to in-fill 7000 plants this planting season.
As part of the native habitat restoration project at Potato Point, Halo Project are offering volunteering opportunities for local businesses and their staff to plant native seedlings and install plant protectors to help the environment thrive.
They have a variety of tasks available at their planting days including:
Digging
Planting
(Involves: bending, kneeling, crouching, cutting, clasping, turfing, pivoting, hammering, walking on uneven surfaces - spades, gardening gloves and mallets are also available)
Folding cardboard guards
The benefits for staff include:
Contributing to the local environment
Keeping fit
Enjoying an outdoor field work experience
Building relationships within the team
Past volunteers have gained memorable experiences and connections with the landscape and those they work alongside, while helping the environment to thrive.
Requirements
Welcome/Initial Induction
Warm clothing
Sturdy footwear
Gloves
Hat and sun protection
Bring your own lunch and a drink
Low level of fitness required
All ages are welcome
Would your team like to help?
Enquiry Form